Cool Die-Cut Business Cards – Graham Media Partners
September 27, 2015
Cool Die-Cut Business Cards of Graham Media Partners. Design: CWP Design Studio, Designer: Britt Larson, Creative Director: Corey Pontz. Printed by Jakprints.
Die-cut into a sharp but friendly shape, these cards for Graham Media Partners combine a human touch with technological precision.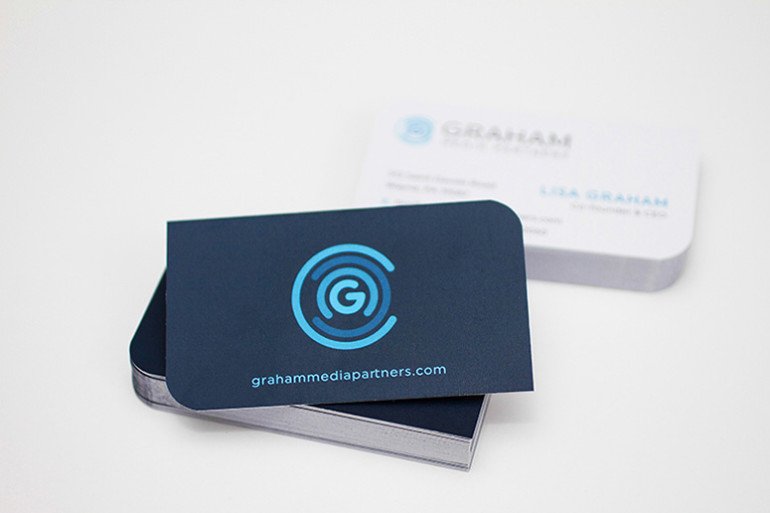 Graham Media Partners, a new social media, marketing and PR, needed a modern yet approachable brand presence for their new venture. We came up with a mark that helped to situate them in their professional happy place, the startup/small business sphere. We wanted to balance the techy startup vibe with some human elements, and so, the icon is reminiscent of a thumbprint. By combining hard edges and with soft curves in the shape of their business cards, we aimed to strike a balance between sharp and approachable.