Creative Business Card – Liverpool English Pub
March 23, 2015
Creative Business Card of Liverpool English Pub. Created by Reynolds and Reyner.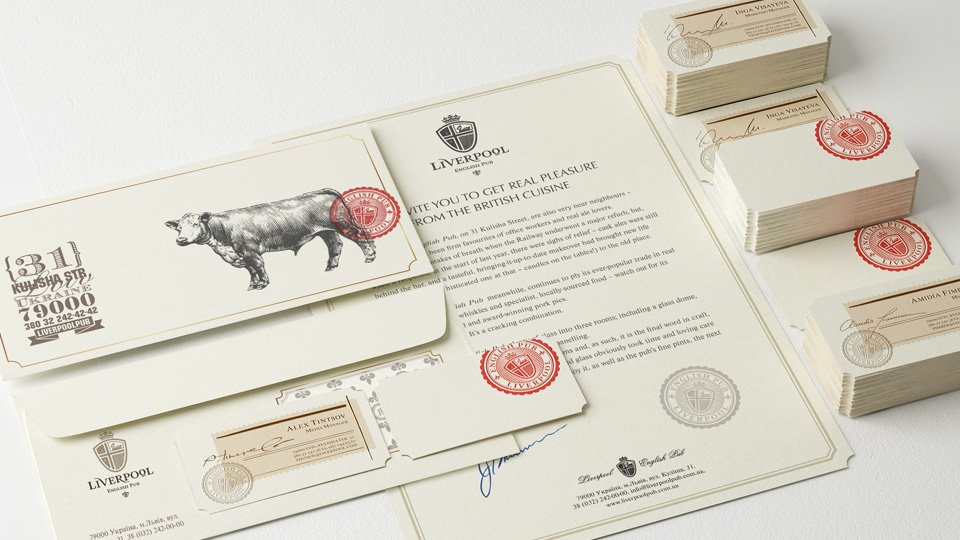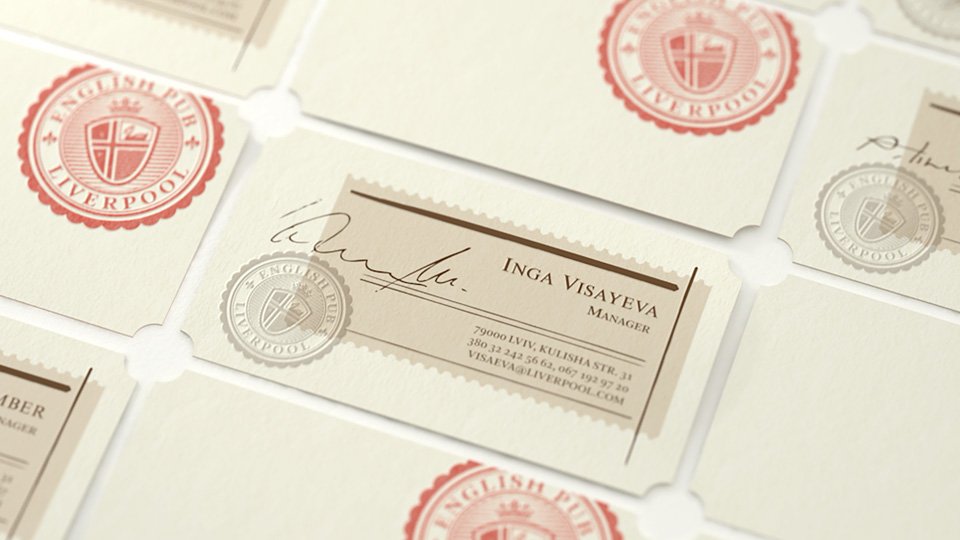 Comment by the card designer:
A classic English pub comes to Ukraine

While working on this project, it was very important to show a connection to traditional England, especially the city that's the namesake of this pub – Liverpool. Research of Liverpudlian history and key elements from the town's name informed our design process.

The symbol of Liverpool is the liver bird which, like the phoenix or sirin birds, exists only in mythology. It is, of course, not only a symbol of the city, but also of its famous football club. The 'pool' in Liverpool is a reference to the city's proximity to the sea.

Following our research, we decided to combine three main elements into the Pub's logo: the liver bird, the sea and heraldic design style used throughout Great Britain's history, and dates back to the time when Liverpool was founded. These elements formed the complete brand identity.