Die-Cut Letterpress Business Cards – Vanessa Pyne
July 1, 2015
Die-Cut letterpress business cards with rounded corners designed by Vanessa Pyne. Printed by RepeatPress.
Printed on thick black museum board, these cards for developer and motion graphics artist Vanessa Pyne feature metallic gold ink and die-cut rounded corners.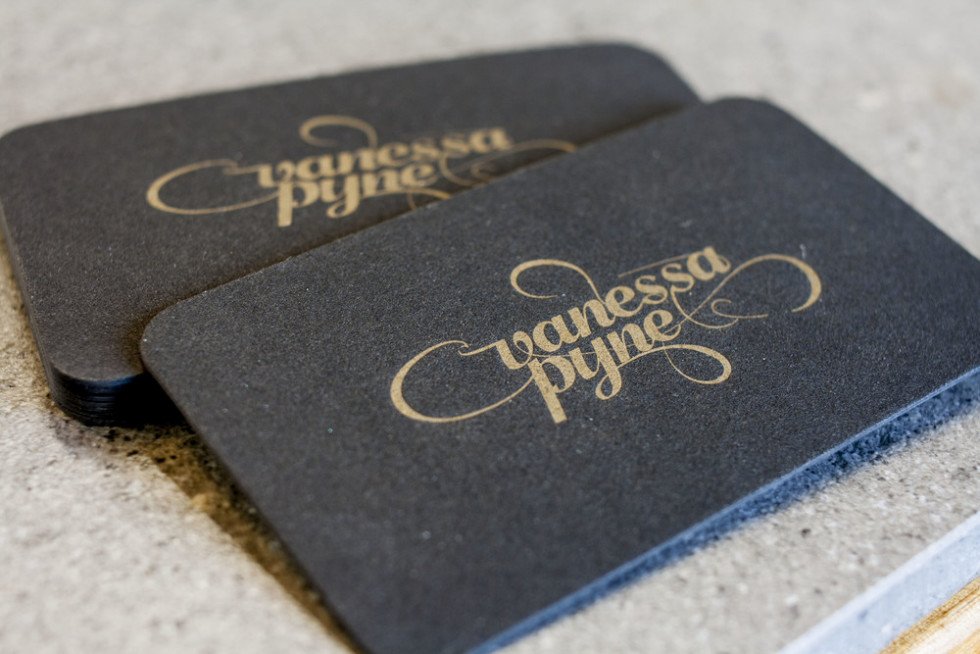 1/1 letterpress, metallic gold with die-cut on 2-ply black Rising Museum Board.