Letterpress Edgepainted Business Cards – Chris Kilkus
September 16, 2015
Letterpress Edgepainted Business Cards with rounded corners of Chris Kilkus, an amazing photographer based in NY and LA whose work spans fashion, lifestyle, and entertainment. Designed by Brand-Envy. Printed by DolcePress.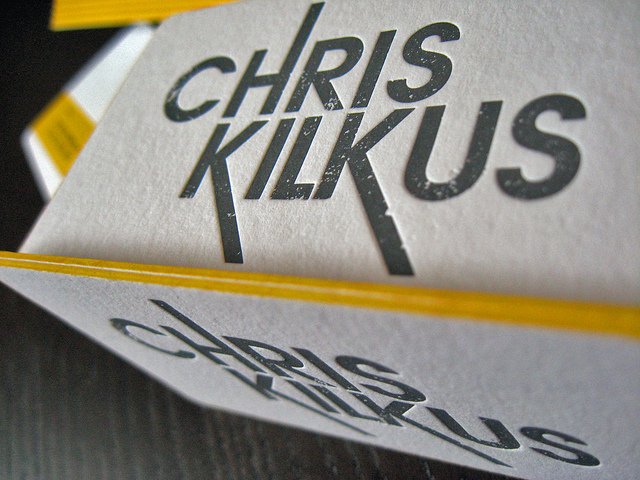 The project started with raw 110lb crane's lettra in fluorescent white. The double-sided aspect of the business cards meant that we printed each side on 110lb weight stock and then duplexed them together. We did the same for the note cards even though they were only 1-sided.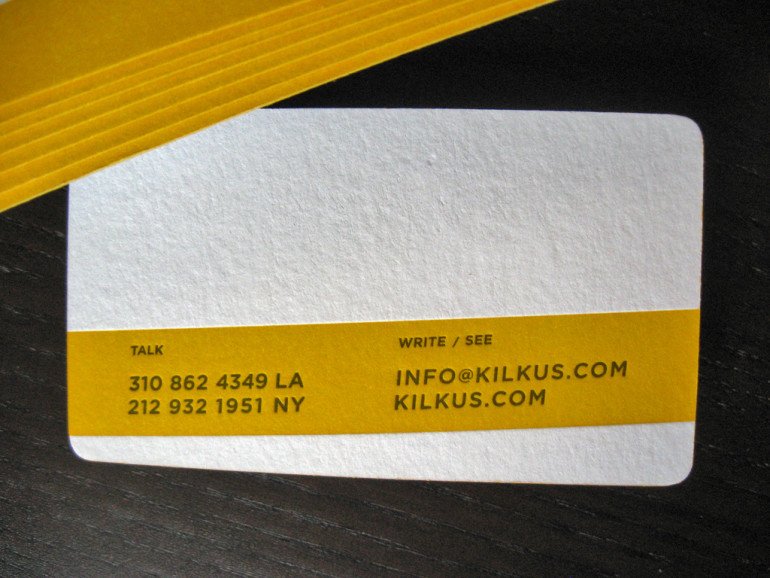 The team at Brand Envy worked with Christopher to design and layout the business cards to match the styling of the brand used on Chris' website.

The business cards feature the logo prominently on the front, printed in a dark gray ink. The logo uses a sans-serif with some tweaks to the typeface to elongate the legs of K and the ascender of H. The text was also distressed to give it added texture.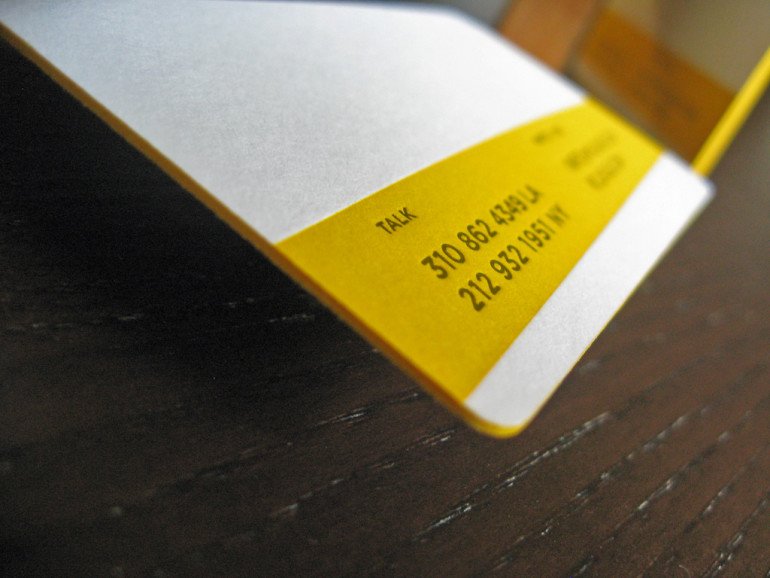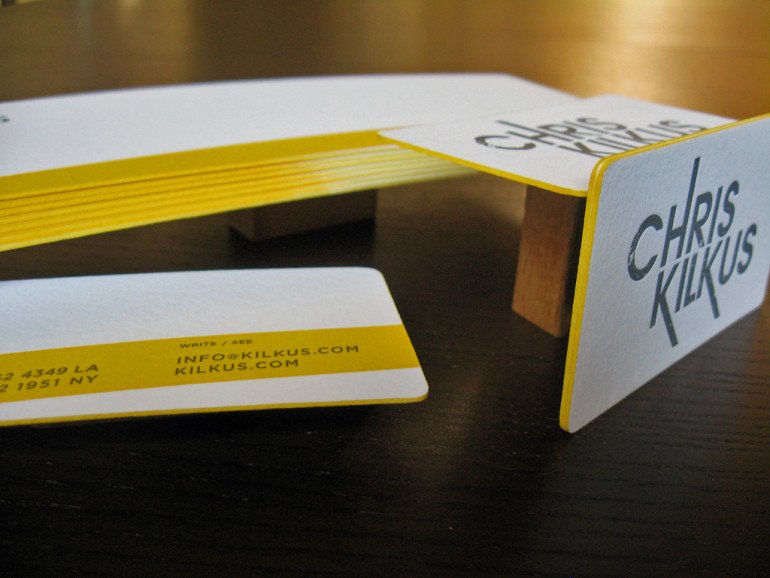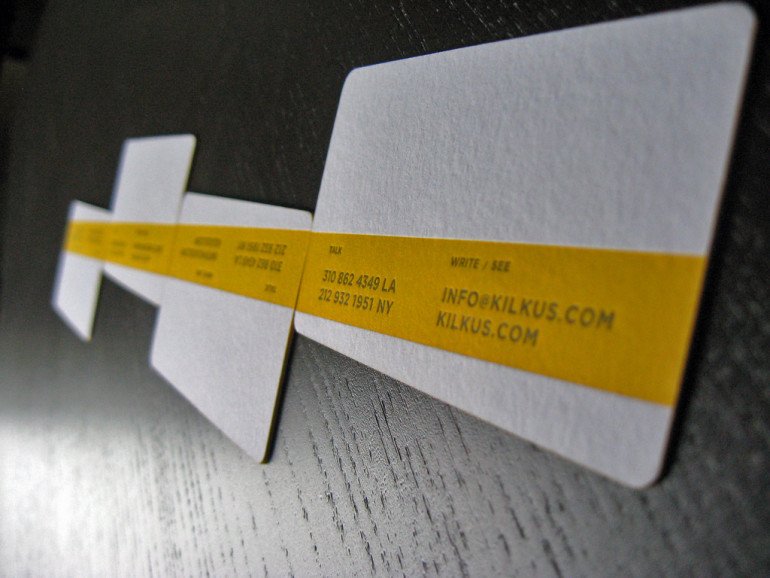 The back of the business cards featured a prominent yellow-orange stripe on top of which we printed contact information in the same dark gray ink as the front. We cut down the cards, rounded the corners, and edge colored them to match the yellow stripe.