Minimalistic Business Card – Finch
April 27, 2015
Minimalistic Business Card of Finch a new pro­duc­tion com­pany. Designed by Maud.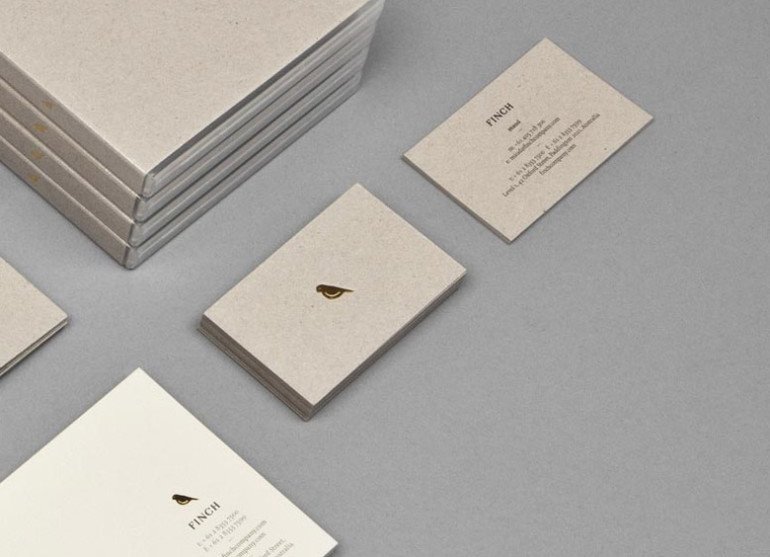 Comments by designers:

Finch is a new pro­duc­tion com­pany made up of some very tal­en­ted Aus­tralian cre­at­ives. The Brief was to develop a brand that reflec­ted the skill and respect these people com­mand in the industry, without being over­bear­ing or gran­di­ose. Our solu­tion was to brand Finch as the 'guard­ian of the craft' with an asso­ci­ated icon or hall mark. Using tra­di­tional pro­duc­tion tech­niques, such as foil­ing, hand stamp­ing and nat­ural, recycled stocks. We cre­ated an hon­est, intriguing aes­thetic that is humble, while still retain­ing a sense of value and craftsmanship.