Minimalistic Business Cards – UglyDogDesign
December 12, 2015
Minimalistic Business Cards of UglyDogDesign. Designed by Anastazja Kudra, Warsaw, Poland.
Visual identity created for a design studio based in Chicago.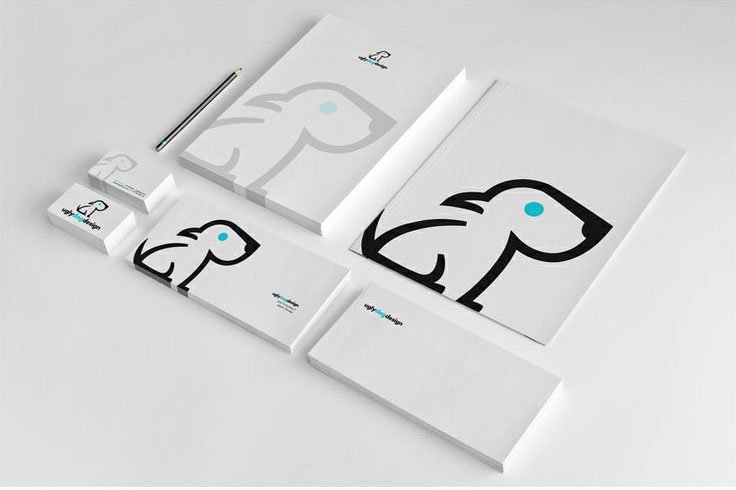 The point of derivation for  the logo presents a playful approach towards the company's harsh  name which has been juxtaposed with a pleasantly looking dog figure. By no means does it evoke any connotations with 'ugly' or 'unpleasant' but rather brings an an element of a necessary irony. It is reinforced by the use of color  which appears in the very name as well as in the dog's eye. It translates well into the design as the color may be read as the dog's wink adding up to the overall impression of playfulness. Hypothetically, from a practical standpoint, the introduction of color is also justified for different color schemes might be used to demonstrate  various areas of the studio's activity.