Minimalistic Letterpress Business Cards – Goat
September 24, 2016
Minimalistic Letterpress Business Cards of Studio Goat, Bratislava, Slovakia.
We created a very simple yet modern self visual identity based on simplicity and traditional printing techniques. We used a combination of Custom logotype typeface & 100% Pure Cotton Letterpress Smoke Gray paper, debossing, hotstamping foil technique & classic stamping. A very elegant, timeless identity that reflects the finesse.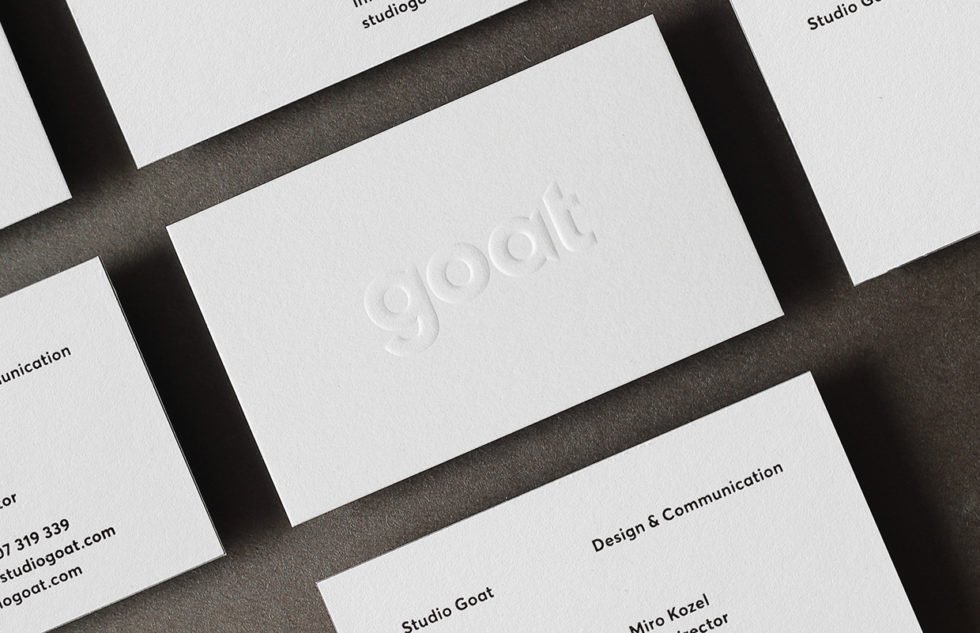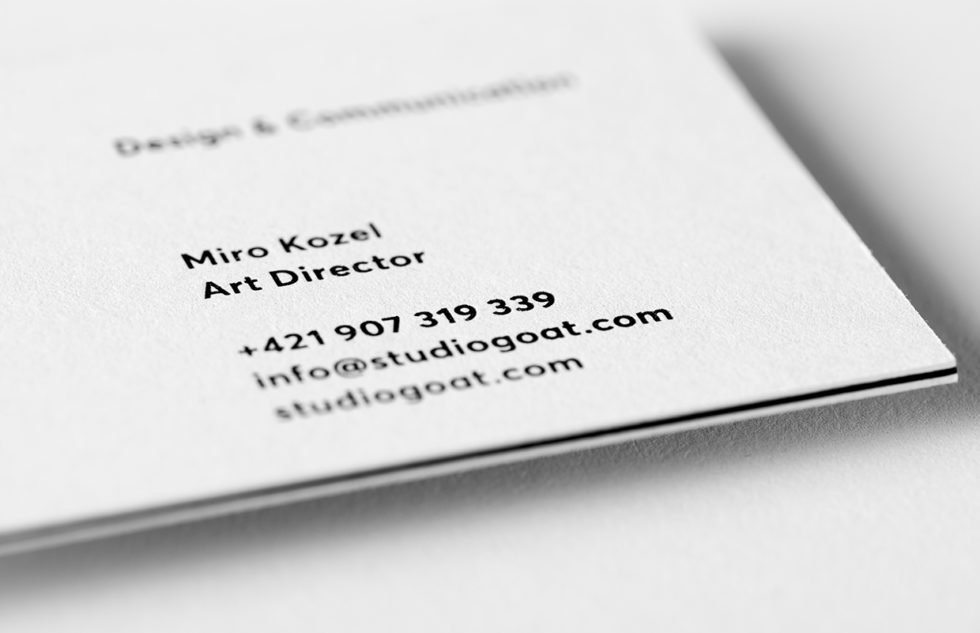 We are small independent studio with a strong team of creative, like-minded people. We define how the brand looks like, from print to online. Complex. It is very important for us to develop long-term relationships with clients, listen and understand them. Our aim is to improve the brand visual communication, create eye-catching and minimalistic design that sells.