Stamped Business Cards – Anna Fabrega Font Photography
September 24, 2014
Stamped Business Cards of Anna Fabrega Font Photography. Created by graphic designer by Josep Dols from Barcelona, Spain.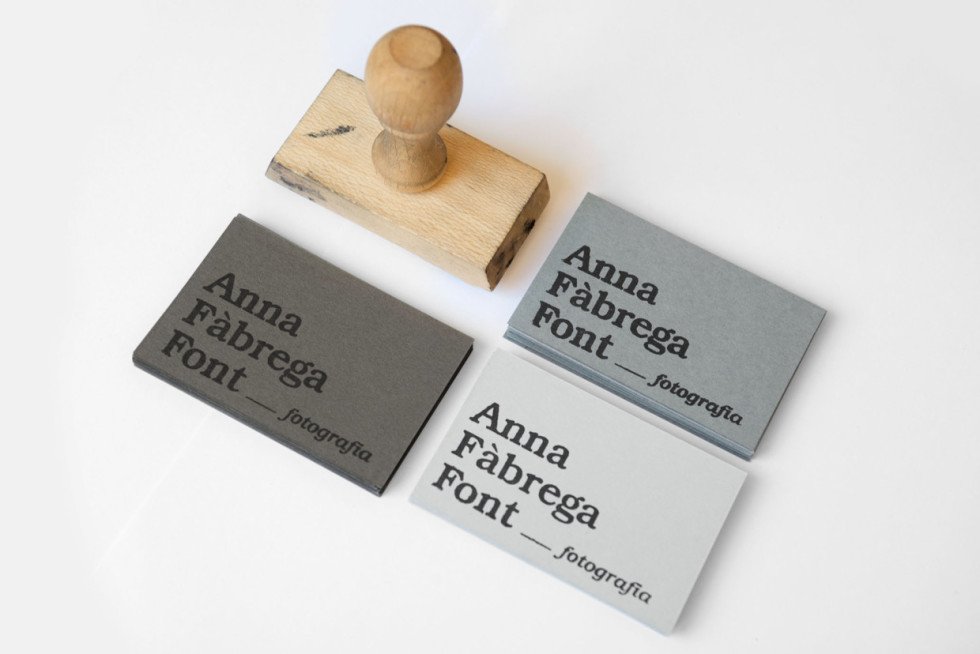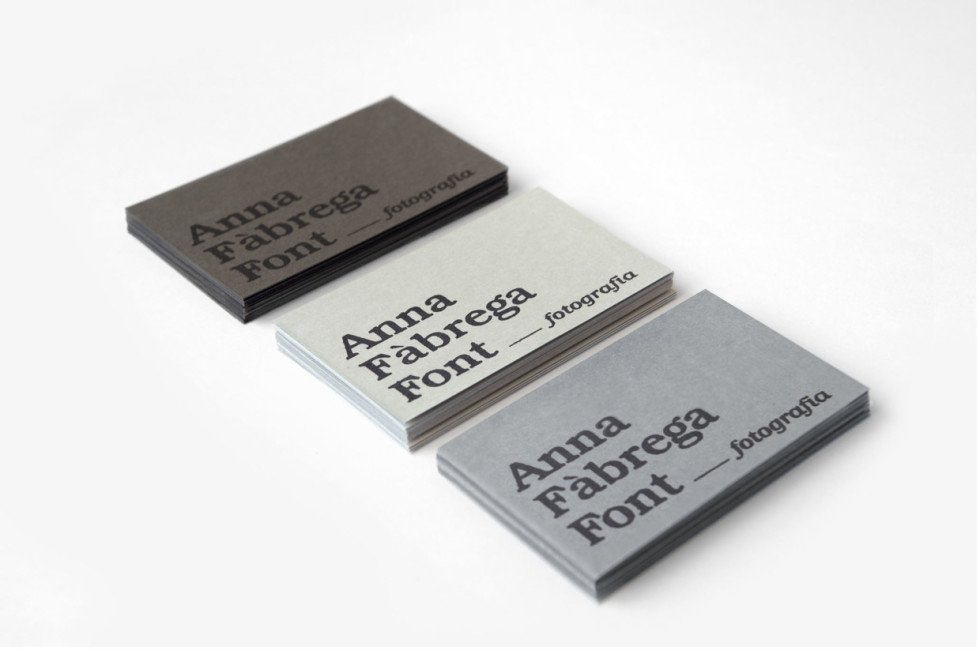 These are the business cards I designed for the photographer Anna Fàbrega Font.
Her photos have nostalgic and cold atmospheres, using really static compositions in which, usually, there is no more than one element in motion.
Also, the dull colors and low contrast create a particular effect of fog and intimacy.
I tried to reproduce this atmosphere by using a warm paper in contrast with its cold colors.
The roman typography with its stability instill soberness and discretion.
At the same time, I tried to express the autorship and slight movement of her photos by using the stamp and its imperfections.