Unique DYI Business Cards – Umberto Bocci
April 9, 2015
Unique DYI Business Cards of Umberto Bocci. Created by Andrea Vitali, graphic designer from Pesaro, Italy.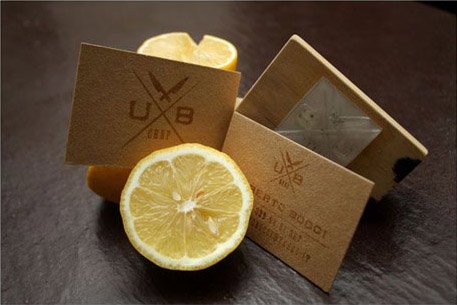 Umberto Bocci's food pays testimony to his passion for cooking.
He travelled to discover what the world's most important chefs do
and learned the job from them.
He has worked with Simposyum (Chef Lucio Pompili),
dal Pescatore (Chef Nadia Santini), Scudiero (Chef Fabio Ridolfi),
Isla de Lobos (Chef Ivan Dini) and also been strongly influenced by time working in the kitchen of a master Chef Francesco Mazzei
and the Zuma Restaurant.
In 2010 he begun a new experience as Chef at Hotel Excelsior, Pesaro.