Unique Folding Business Cards – Yoga Chaud
August 15, 2015
Unique Folding Business Cards of Yoga Chaud. Designed by lg2 boutique, a Canadian design studio.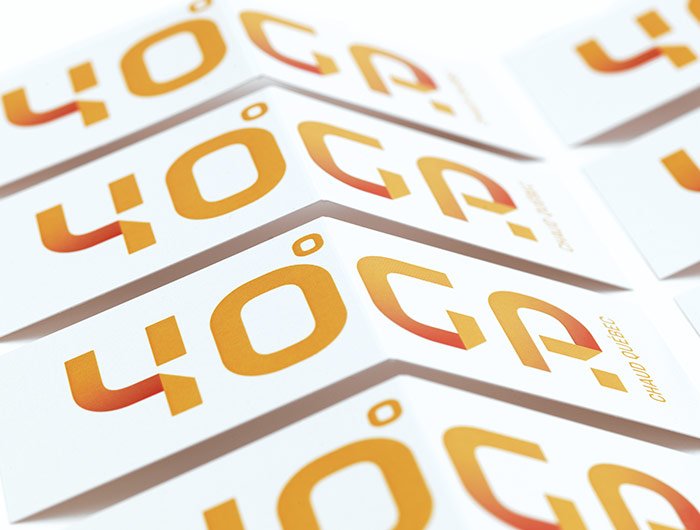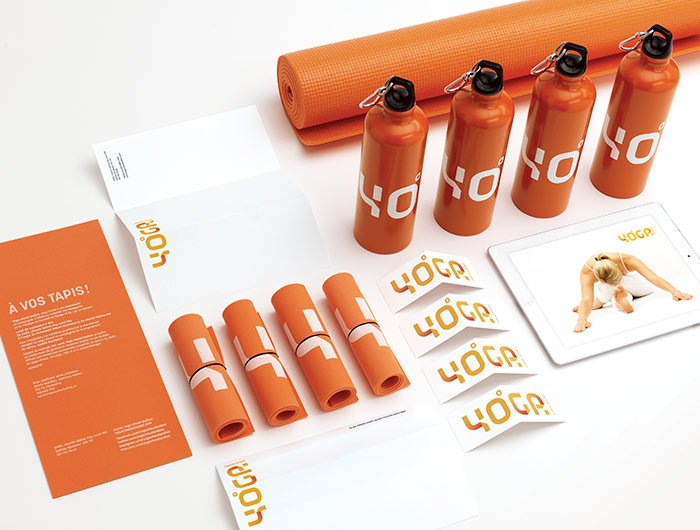 Yoga chaud Québec tapped lg2boutique to develop its graphic identity and full identity platform.

Hot yoga is an activity practiced in a space where the ambient temperature is kept at 40 degrees Celsius.

Creative drew on the "40°" factor by combining numbers and letters to illustrate 40° yoga in one word.

The colors selected also evoke heat.

A typography and family of pictograms were also designed to suggest the flexibility required to practice yoga.

The platform applies to stationery, invitations, water bottles, juice glasses, signage, banners, clothing, and displays.