Unique Triplexed Business Cards – Jungle
September 2, 2015
Unique Triplexed Business Cards of Jungle. Designed by Rob Pratt. Printed by Dayfold Printers.
GFSmith / Colorplan / Cool Grey with Buckram embossing / 270gsm (triplexed with additional middle sheet). Die-cut, Foil stamp, Offset.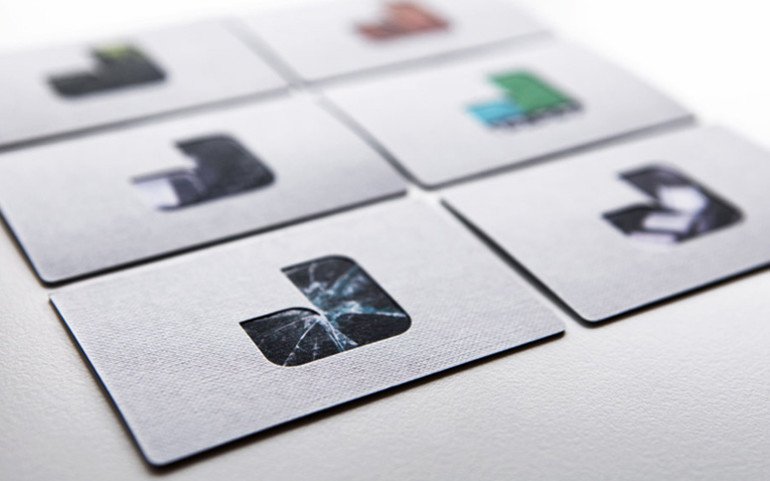 We wanted to create an identity that reflects the work we do; Sound design, VFX, Design, TV Production and Music. Whether it's seen on screen or in print, Jungle's logo can continuously change. The business cards had to reflect this.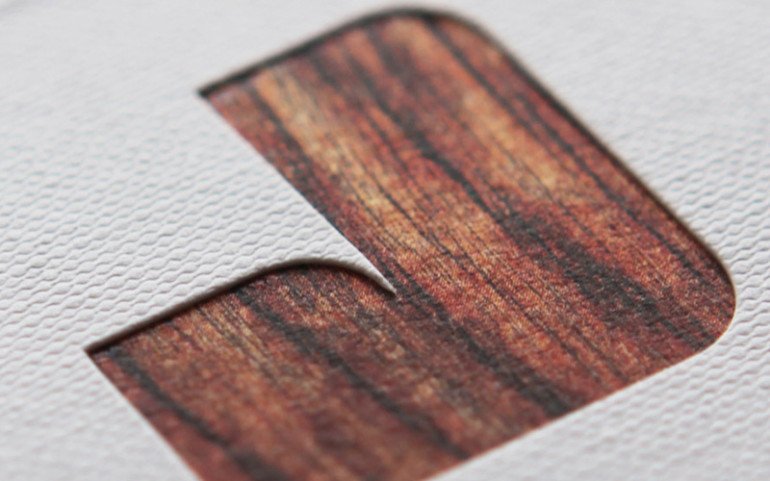 One of the biggest challenges faced on this project was coordinating the 52 image variations. The point of the project was to create a card that is unique to each person whilst still falling within the brand guidelines and brief. This created 52 different elements that could have gone wrong, thankfully they didn't.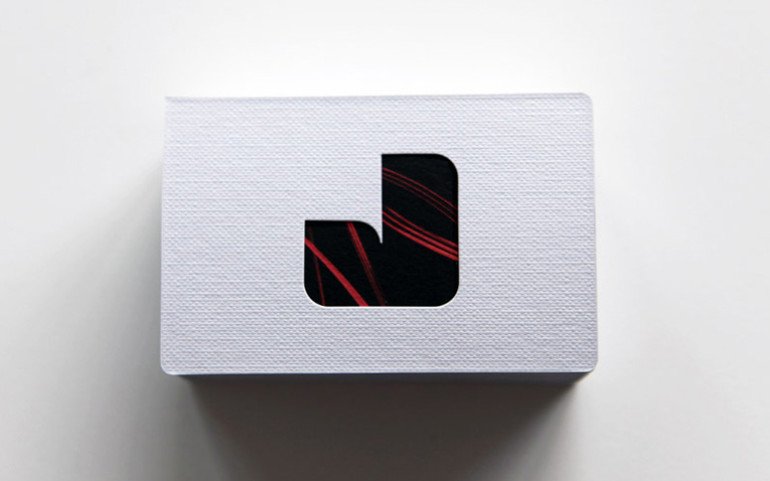 The studios formerly known as Jungle, Zoo, Giant, Marmalade, Bearkatt, Jungle Music, and Seamless Digital have merged under the single name, Jungle. Deep within the densest part of Jungle's triplexed business cards lives an abundance of life unique to each member of the tribe.